Like women in America, Chinese females today often chatter about which guy to date or stressful school days. In ancient China, there were no such problems—arranged marriages were the norm, and women were banned from going to school.
Atlanta Chinese Dance Company's Nu: Past and Present traces the development of the image, lifestyle, and societal role of women ("nu" in Chinese) over the course of China's five thousand year history. From the women of the dynasties, to the village women of China's fifty-six ethnic groups, to the technology dependent women of present-day China and abroad, ACDC's newest full-length production utilizes classical, folk, and contemporary Chinese dance vocabulary to explore various facets of the Chinese female. Featuring award-winning pieces from China as well as guest artists from Atlanta Ballet and Dance China NY, Nu: Past and Present is a performance not to be missed!
Women of China's Dynasties
Nu: Past and Present begins with a study of women of the ancient dynasties such as the Eastern Jin (317-420), Southern and Northern (420-588), Tang (618-907), Song (960-1279), and Qing (1644-1911). While many of these women hailed from economically well-off families, most had little free choice in China's patriarchal society. As Mencius (370-300 BCE), a Chinese philosopher and follower of Confucianism, outlined in the Three Subordinations, "A woman was to be subordinate to her father in youth, her husband in maturity, and her son in old age." Like young women today, they often dreamed about their future lives with their true love (as shown in the dance pieces "Moonlight Over the Spring River" and "Ta Ge"). However, because of arranged marriages, most never married their true love ("Forbidden Love"). Some were sold as concubines or entertainers against their will ("Imperial Palace" and "Pipa Xing"). Women did not go to school unless they were able to disguise themselves as men ("Zhu Yingtai"). There were also a few exceptional women like Liang Hongyu who transcended Chinese patriarchy to defend their country alongside men ("Heroine of the Song Dynasty").
Women of Rural China
The lives of Chinese women in the working class were drastically different from those of the aristocracy. Because their families were often poor, women and children were expected to work alongside the men ("Bean Harvest" and "Women of the Yellow River Basin"). As they spent a lot of time outdoors, young women often spent their free time flying kites and exploring nature ("Kite Dance" and "Mountain Girl"). While the vast majority of Chinese working class women are of the Han ethnic group, China has fifty-five other ethnic groups such as the Tibetan, Mongolian, Xinjiang Wei Wu Er, and Dai. Women of each ethnic group have distinct characteristics and traditions, and such differences are reflected in their folk dances ("Tibetan Lucky Drum Dance," "Mongolian Grassland Girls," "Xinjiang Happy Celebration," and "Dance of the Dai Lady").
Contemporary Chinese Women
The final section of Nu: Past and Present showcases Chinese women of contemporary society. Public school education is now a privilege for most ("Go to School"), and many women have renewed hope for the future ("A Green Leaf"). In today's increasingly global world, the lifestyles of Chinese women in both China and abroad are becoming more similar to women of the western world ("Nu 2000").
About the Atlanta Chinese Dance Company
Throughout its sixteen year history, ACDC has been dedicated to promoting the development, advancement, and appreciation of Chinese culture to both Chinese and non-Chinese communities in metro Atlanta and surrounding areas. Founded by Hwee-Eng Y. Lee in 1991, ACDC currently trains over eighty dancers. The company has presented twelve full-evening productions in theaters such as the Performing Arts Center at Gwinnett Center, Robert Ferst Center for the Arts, and Rialto Center for the Performing Arts in metro Atlanta and the Pellissippi State Technical Community College Performing Arts Center in Knoxville, Tennessee as well as smaller community outreach performances throughout metro Atlanta. ACDC appeared in the Opening and Closing ceremonies of the 1996 Centennial Olympic Games and has been featured in the "Chinese variation" of John McFall's The Nutcracker with Atlanta Ballet at the Fabulous Fox Theater since 1998. Most recently, ACDC represented Atlanta Ballet's The Nutcracker cast for the live telecast of The Lighting of Atlantic Station in November 2006.
This program is supported in part by: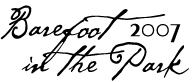 Photos by Lander Stoddard
Pictured above (from left to right):
April Huang, Melissa Ting, Chanie Howard, Queena Kou, and Autumn Coleman ("Ta Ge")
Eugenie Ooi ("Dance of the Dai Lady")
Kerry Lee ("Nu 2000")